Exam & Interview Preparation
BE READY FOR YOUR EXAMS
At Hong Kong Institute of Languages, we specialise in Academic support and Exam preparation/revision courses for secondary students (IB, I/GCSE, GCE AL, CEE, IELTS, SAT and more), and over the years, we have helped countless students succeed in their exams and enter top schools and universities.
We will prepare the students on all parts: reading, writing and listening, as well as all the possible oral questions based on the past years test papers.
Your child can study with us regularly one or several years before the exam to prepare in the most optimal way, or a few months before the exam for an intensive preparation.
The teaching team is dynamic and passionate and all teachers are professional and experienced native speakers.
SCHOOL INTERVIEW WILL BE A WALK IN THE PARK
Looking for a way to prepare your child to take those kindergarten and primary schools interview full of confidence, for both international and local schools? Our school interview preparation courses are tailored to your child's choices, levels and needs.
We help young students improve their communication skills and language comprehension with role plays in various situations and topics, and of course via mock interviews with our native speaking teachers. Your child will be be able to answer the interviewer's questions naturally and in a collected manner.
Schedule is flexible to best suit you and your child's availabilities. Classes can be taken in our centre, your home or office, or online – with the possibility to switch at any time depending on your needs.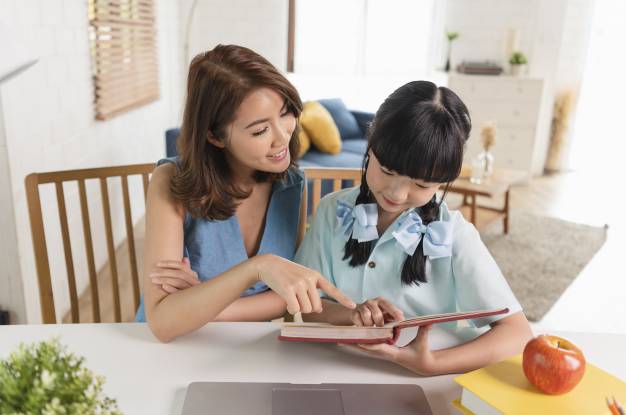 Any queries regarding our courses or regarding your child's needs? Feel free to give us a call with any questions or comments about the above, and we do look forward to hearing from you soon!