Spanish Courses for Adults
Spanish is official language in 21  countries in the world, with more than 570 millions speakers. Most countries in Central America and South America speak Spanish, and more 43 millions people speak Spanish in the United States, which is 13% of their population. Broaden your horizons and boost your value with Spanish.
Optimise your way of learning with Hong Kong Institute of Languages, with our proven efficiency and track records of helping thousands of people of all ages reached their goals.
We offer a wide range of general courses from complete beginner to proficient user levels. Each course follows a modern and well-structured coursebook, supplemented by personalised and relevant materials to cater for your needs and interests.
We also prepare for the DELE examinations.
All our courses are in line with the Council of Europe's Framework for Modern Languages (CEFR), allowing you to chart every step of your progress and work towards internationally recognised benchmarks and examinations.
Before enrolling on any of our courses, you can enjoy a free level assessment and needs analysis to define your individual course objectives and plan your overall progression.
The Institute is currently offering:
25% OFF Private language courses
Offer valid until August 31, 2023
>> Don't miss out and register now! <<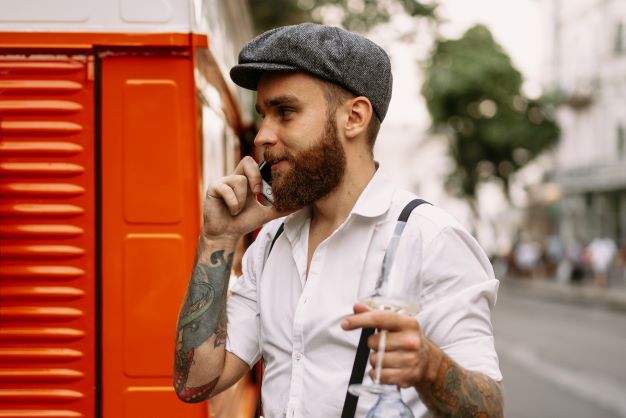 General Courses
CEFR Level: DELE A1
Our Beginner course is designed for complete beginners who would like to learn some practical Spanish that can be put to immediate use. The focus is on developing speaking and listening skills, as well as providing an essential basis for Spanish grammar and vocabulary. The course also introduces essential reading and writing skills.
CEFR Level: DELE A2
Our Elementary course is designed to allow you to further build your knowledge of vocabulary and grammar. You will also have the opportunity to develop your skills in order to use Spanish in a wider range of daily situations. The aim is to equip you with the necessary skills to get the information you need and communicate what you want as clearly and effectively as possible.
CEFR Level: DELE B1
Our Intermediate course is designed to consolidate what you have learned in previous courses. It will also help you to communicate effectively in a wider range of social and work-related situations. You will further develop your vocabulary, reading and writing skills, as well as learn how to distinguish formal and informal language.
CEFR Level: DELE B2
Our Upper Intermediate course focuses on further refining your skills, in particular how language is used in different genres. You will explore how the choice of language, vocabulary and grammar affects the tone and style of your speaking and writing. You will also learn how to compare and contrast different structures and when it is appropriate to use them.
CEFR Level: DELE C1
On our Advanced Level course, the focus is on developing your accuracy and fluency in equal measure to become a more proficient user of the language. The content for this course has been prepared with the DELE C1 (Diplomas de Español como Lengua Extranjera) in mind, and by the end of the course you will be in a position to take the examination.
CEFR Level: DELE C2
Our Proficiency course is designed to develop your ability to produce language appropriate for very specific contexts, such as writing for academic purposes, or for business and commerce. The course can be tailored to your professional, business, or academic needs, and at the end of this course you may choose to take the DELE C2 (Diplomas de Español como Lengua Extranjera).
Other Courses / Workshops
Exam & Language Test Preparation
Exam
DELE exams
Learn and practise exam techniques and strategies to be fully ready to ace your upcoming exam and/or language test, both written and oral parts.
Spanish for Travellers
Social
To learn simple and practical Spanish language for travelling and socialising. If you are planning a holiday to a Spanish speaking country (Spain, Mexico or South American countries),  want to enrich your travel experience and immerse yourself in the culture, this is the right course for you.
Spanish at your Workplace and for Business
Career
Acquire functional Spanish to deal with everyday tasks and interact with your colleagues. Learn business specific vocabulary in proper situations.
Cultural Workshops
Culture
To improve your language skills and learn more about Spain and its culture, traditions and way of life. You will learn about the food culture, and the rich heritage of Spanish history. Ideal if you are looking to study abroad or visit Spain.
Skills Specific Workshops
Career
Equip yourself with the necessary language skills on a very specific area of need or interest in an optimal way to maximise your gain( e.g.: improving your presentation skills, writing a sales proposal, preparing for an upcoming business trip, etc...)
Conversations / Coffee Morning Classes
Social
To develop your language skills in a relaxed, informal and supportive environment, ideal to build a connexion and make new friends.