SUMMER CAMP 2023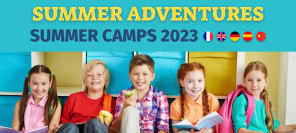 Summer Adventures Holiday Camps
Summer is a great time for children to explore, experience, create and acquire new skills while having lots of fun and making new friends.
Our Language and Activity Summer Camps have been devised with this in mind! Available in 6 different languages, they are the perfect opportunity for your child to benefit from quality language courses while being actively involved in all kinds of fun and exciting activities. Our school is offering immersive activity-based language camps in French, English, German, Spanish and Mandarin for children from 3 to 12 years old.
All the camps are culturally enriching with an emphasis on the spoken language to encourage children to express themselves and become actively involved in the lessons. Children can enhance their existing language skills, or gain exposure to a new language, through a variety of fun and educational activities.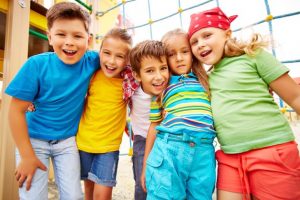 Programmes:
Summer Adventures
An action-packed programme that immerses your child in the language and culture of the selected language. They will take part in fun and educational activities: cooking, arts & crafts, singing and dancing, and much more. Another fascinating part of the programme, we take your child on a virtual holiday to France, England, Germany, Spain, China or Japan to explore famous tourist sites and discovering festivals, customs, people and ways of life.
Creative Writing – English only
It is a great way for children to express themselves, consolidate their literacy skills and give them an enormous confidence boost.
Exam Practice
A comprehensive programme specifically designed for children to be fully prepared for their academic exams or school interviews.
When: 3 July to 30 August 2023 (Monday to Friday). Camps are available 5 times a week. Morning session: 9.00am-12.00pm, afternoon session 1:30pm-4:30pm, all day options (9:00am to 4:30pm) available depending on demand.
Price:
Half day: HKD 600 half-day session / HKD 2,800 per week
Full day: HKD 1,100 full-day session / HKD 4,800 per week
For any enrolment for 4 weeks or more, get an additional 5% discount.
EARLY BIRD: Enrol by 15 June 2023 to enjoy a 10% discount.
Where: Classes held at Central campus – 2/F, 3/F, 6/F (reception), Wellington Plaza, 56-58 Wellington St, Central, Hong Kong.
If you wish your child to become truly bilingual or trilingual, there is no better time than the summer to get them started!