October Half-Term Camps 2023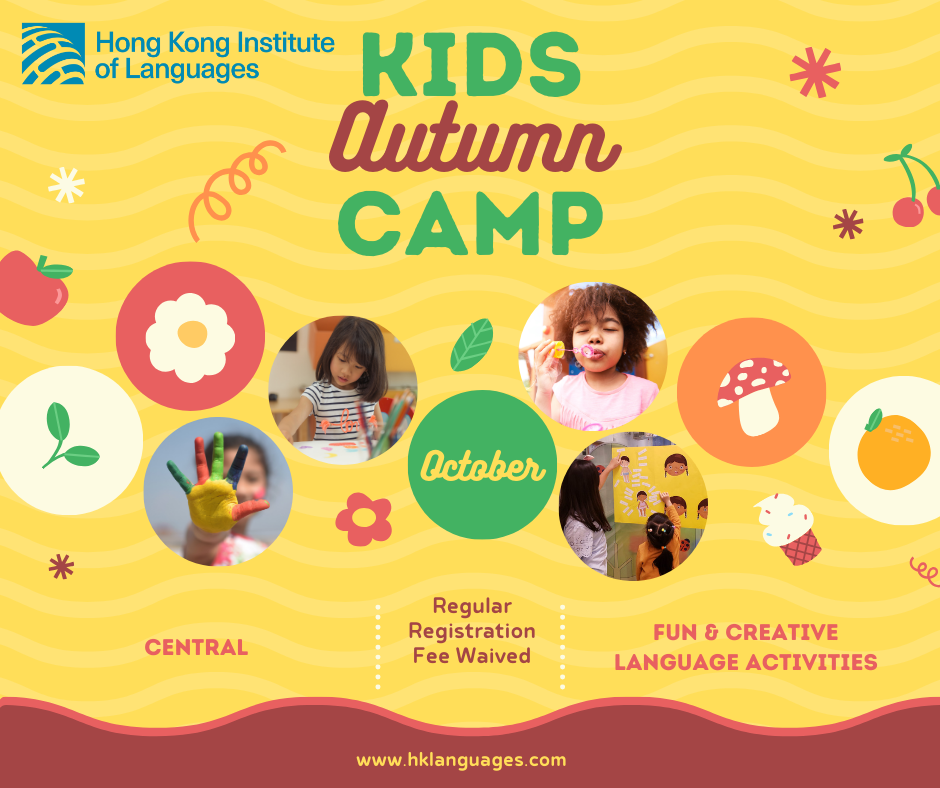 October Holiday Camps
The mid-term break has arrived in the blink of an eye! It feels like just yesterday we were busy with Back to School shopping and preparations. Now it's time for a well-deserved break for the kids (and parents!).
HKIL can guide you in planning an epic mid-term holiday that will create lifelong memories. We've got the coolest camps, language classes, and activities happening around at our campus. Your kids will be jumping for joy with the endless fun that awaits.
Your child will be endlessly entertained with dozens of hands-on and exciting activities that will keep them engaged and active, and that they will love. A great opportunity to be creative, try something new, explore self-expression, boost confidence and make new friends, while having a fantastic time.
Our flexible enrolment options allow you to choose either half day (morning or afternoon) or full day, from Monday to Friday.
Let the countdown begin to the most epic mid-term holiday yet!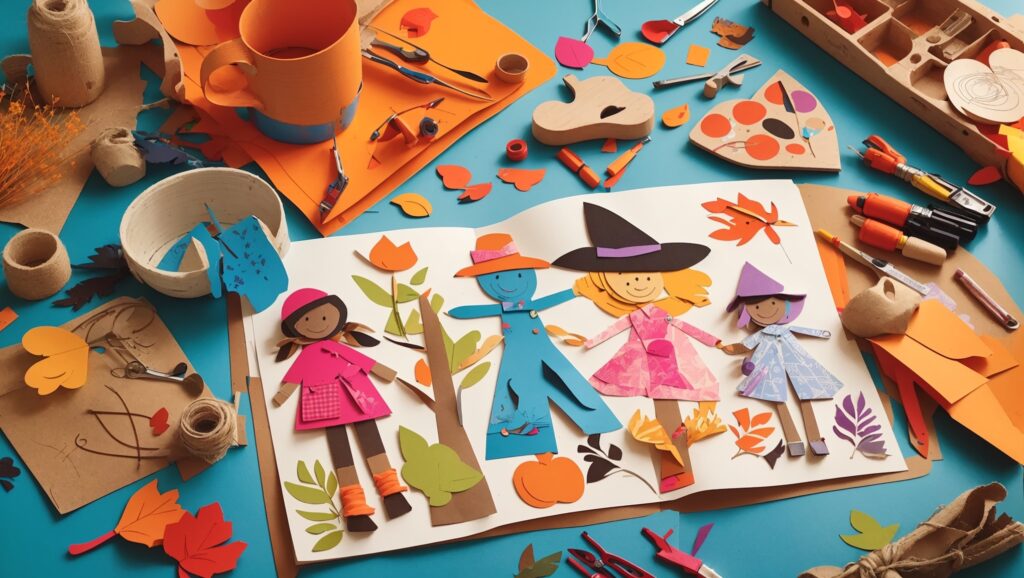 Programmes:
Autumn Wonderlands: Igniting Curiosity and Creativity!

As the air turns crisp and leaves transform into vibrant hues, we invite your child to delve into the wonders of our autumn camp at HKIL. Designed to ignite your child's language skills, this immersive program is packed with captivating activities.
-Immerse your little ones in a world of creativity as they engage in hands-on crafts. Using paper, paint, and a medley of materials, campers will construct charming scarecrows, leaves, pumpkins, and more. Our dedicated counselors will introduce new vocabulary words, enabling your child to effortlessly learn while crafting.
-Get ready for a culinary adventure as we explore the flavors and aromas of autumn through our baking activities. From delectable apple pies to mouthwatering pumpkin breads, campers will learn cooking terms and label ingredients while preparing scrumptious treats. Alongside their culinary endeavors, they'll gain valuable kitchen vocabulary, making this a truly savory experience.
-Music and movement take center stage during our Fall Harvest Songs activities, guaranteed to fill the air with laughter and joy. Campers will learn lively tunes inspired by autumn themes, all while expressing themselves through dance and gestures. At the end of each thrilling day, your child will have the chance to showcase their newfound skills in a delightful performance for proud parents like you.
Please note that a minimum of 4 children is required to open a class. Our programmes are available in French, Spanish, German, English, Mandarin, and Japanese.
Aviation English Course for Teen

Prepare for takeoff in our Aviation camp! Led by experienced English teachers, campers will learn the basics of aerodynamics, aircraft systems, and flight planning. Use professional flight simulators to try your hand at soaring through the virtual skies. Before you know it, you'll be an ace aviator!
Keep your middle or high schoolers on the road to academic success with our Exam Preparation classes. Our expert language teachers will review core subjects and tricky exam topics, arming students with the knowledge and test-taking strategies needed for top marks. Say goodbye to pre-exam jitters and hello to confidence!
When: Monday to Friday. Camps are available 5 times a week. Morning session: 9.00am-12.00pm, afternoon session 1:30pm-4:30pm, all day options (9:00am to 4:30pm) available depending on demand.
Price:
Half day: HKD 600 half-day session / HKD 2,800 per week
Full day: HKD 1,100 full-day session / HKD 4,800 per week
Where: Classes held at Central campus – Wellington Plaza, 56-58 Wellington St, Central, Hong Kong.
Give your child the gift of discovery this autumn with HKIL's engaging camp offerings. Let their curiosity soar to new heights! Reserve your spot today.
Tel: +852 2877 6160
Whatsapp Stella @ +852 5421 0288 (Kids and Teens) for details