CHILDREN & TEENS BACK TO SCHOOL
25% Off Any Private Languages Courses*
Are you looking to boost your child's language skills and academic performance for the upcoming school year? Look no further than the Hong Kong Institute of Languages! With over 37 years of experience, our communicative teaching approach has helped countless students excel in their studies. Our dynamic classes fully immerse students in the language, allowing for optimal progress. Don't let the back-to-school rush overwhelm you – let us help your child start the new academic year with confidence. Contact us today to learn more!
To support your child, the Hong Kong Institute of Languages is offering 25% OFF Any Private Languages Courses: language courses*, study support or exam preparation. The offer is valid until 30 September 2023.
Hong Kong Institute of Languages offers courses in 7 languages: French, English, German, Spanish, Mandarin, Cantonese and Japanese at all levels and for all ages.
Plurilingualism is an invaluable advantage, going far beyond the ability to communicate. Children who speak two or three languages develop increased listening, observation, concentration and problem-solving skills. Assets that are highly sought after in today's professional world.
At Hong Kong Institute of Languages, we have developed a creative and exciting teaching approach focusing on stimulating activities, keeping each child fully engaged, and boosting their confidence through positive reinforcement.
Private, home or office-based or online tuition are available – with the possibility to switch at any time depending on your needs.
The teaching team is dynamic and passionate and all teachers are professional and experienced native speakers.
We also specialise in Academic support and Exam preparation/revision courses for secondary students (IB, I/GCSE, GCE AL, CEE, IELTS, SAT and more), and over the years, we have helped countless students succeed in their exams and enter top schools and universities.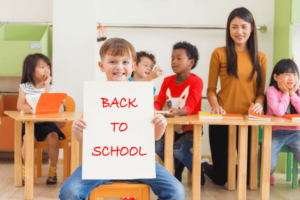 Enjoy 25% OFF Any Private Languages Courses until September 30, 2023
>> Register now to fully enjoy your discount <<.

Course Advantages:
✔ Professional: All our teachers hold a teaching degree and have ample experience teaching children and young children. They are dynamic, passionate and know how to make the lessons interesting and fun, so that your child may thrive and progress rapidly.
✔ Efficient: Groups are organised by age and level to ensure a homogenous class dynamic and optimal linguistic progress. Classes are limited to 6 children, providing your child with greater teacher attention and quality learning opportunities.
✔ Practical: With 5 different languages we provide the ultimate choice for all your child's interests and needs – all under one roof.
✔ Flexible: Private, semi-private, group lessons at the time and venue of your choice. Online learning or home-based tuition is also available.
✔ Safe and reliable: Dedicated premises specially designed for children and young children. Registered Education Centre.
Stay safe and healthy.
The Hong Kong Institute of Languages, a leading educational institution, has been providing language classes, study support, exam preparation and business skills courses in French, English, German, Spanish, Mandarin, Cantonese and Japanese since 1985.
Any queries? Feel free to give us a call with any questions or comments about the above, and we do look forward to hearing from you soon!
Tel: +852 2877 6160
Whatsapp: +852 9794 0258 (Adults) / +852 5421 0288 (Kids and Teens)
*Terms and conditions apply
Extended Reading: The Benefits of French Courses for Kids: Why It's Worth It